Click on the Domain or on the Status to get to the domain's home,
Click on the ID/STATS to see the statistics!
=ready with content
=working domain no content yet RR=RoundRobin NO=No RR
Click on the Blue or Green Ball on the left side to check the domain at www.domainwhitepages.com!

- Click on the Owner's name to send him a message!
| | | | | | | |
| --- | --- | --- | --- | --- | --- | --- |
| NR | Domain | ID/STATS | Owner | Status | Hosted IN | Category |
| 1 | www.curdin.net | SUBS: 1 | Curdin Gees | | CH | FULL |
| 2 | www.digi-swiss.ch - Domain Parked! | | Ueli Häusermann | | CH | FULL |
| 3 | www.dinkelbier.at | | Raimund Stummer | | AT | FULL |
| 4 | www.eagle.li | | Armin Landolt | | CH | FULL |
| 5 | www.elektro-glatz.at | | Friedrich Glatz | | CH | FULL |
| 6 | www.franzlhof.at | | Bettina Haas | | AT | FULL |
| 7 | www.gokart.at | | Peter Klinser | | AT | FULL |
| 8 | www.gutenbrunner.net | | Felix Gutenbrunner | | AT | FULL |
| 9 | www.hanserl.at | | Margot Hanserl | | CH | FULL |
| 10 | www.landolt.li | | Armin Landolt | | CH | FULL |
| 11 | www.mandl-bauelemente.at | | Monika Mandl | | AT | FULL |
| 12 | www.mitakeramik.ch | | Haruhiko Mita | | CH | FULL |
| 13 | www.msc-arboe-alberndorf.at | | Peter Klinser | | AT | FULL |
| 14 | www.napmagic.net | | Curdin Gees | | CH | FULL |
| 15 | www.sas-seidl.com | | Uwe Seidl | | AT | FULL |
| 16 | www.ssishosting.net | SUBS: 3 | Curdin Gees | | CH | FULL |
| 17 | www1.mitakeramik.ch | | Haruhiko Mita | | CH | FULL |
| 1 | webadmin.curdin.net | | Curdin Gees | | CH | SUB |
| 2 | radio.ssishosting.net | | Curdin Gees | | CH | SUB |
| 3 | webadmin.ssishosting.net | | Curdin Gees | | CH | SUB |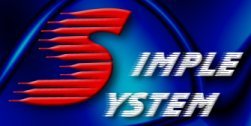 Copyright © SimpleSystem Internet Services 1999-2023